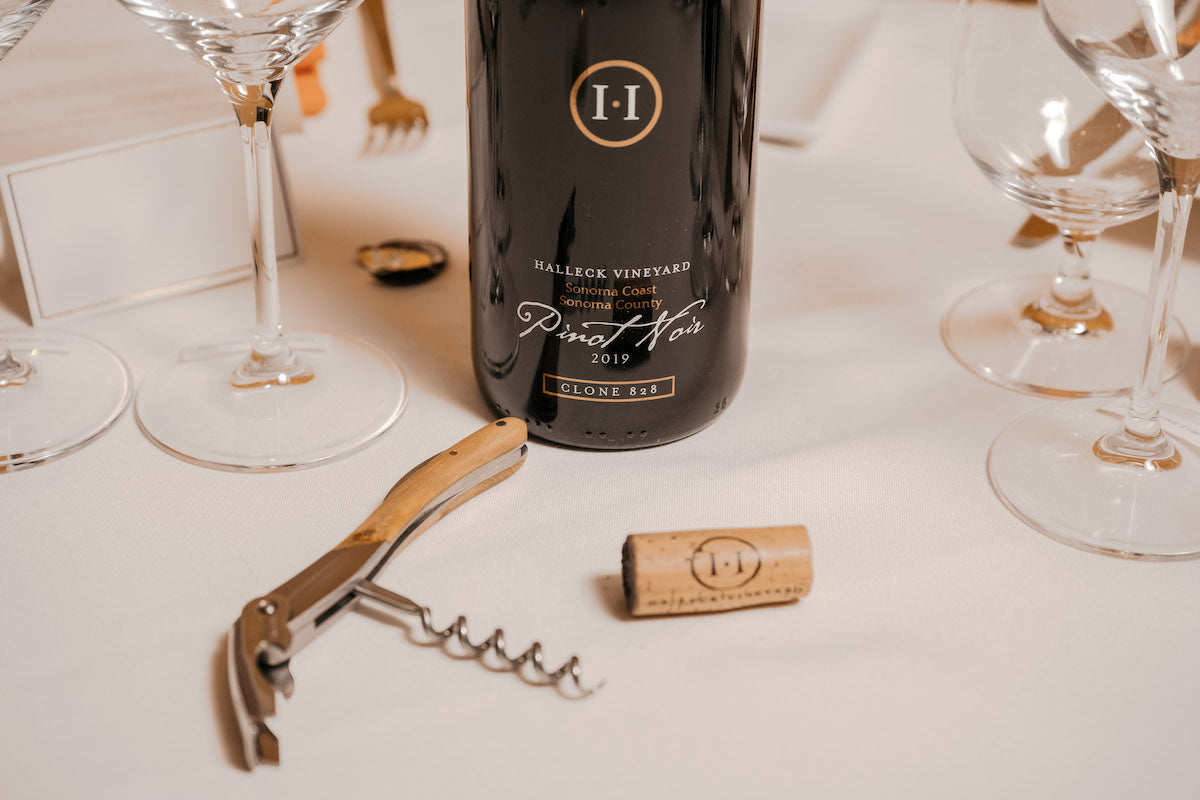 Give the Gift of Wine Club Membership
The Inner Circle is an exclusive, allocation-based California Wine Club
Wine Club Gift Memberships
Give the Gift of a Monthly Wine Allocation to handcrafted, Single Vineyard Small Production Varietals
Gift memberships to an exclusive wine club. Experience meticulously crafted cool climate wines from the Russian River Valley and Sonoma Coast. Send the gift of 2 bottles of our award-winning Red wines, White wines, and Rosé wines from the cool climate Sebastopol hills in West Sonoma County. Please the palates of newbies and enthusiasts alike with our signature California wine varietals.
Monthly Club Wine Subscription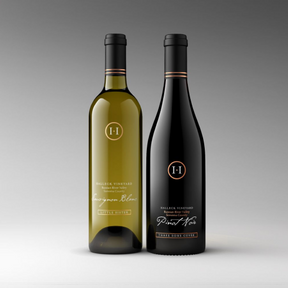 2 Bottle Club
$119.00
Monthly Membership Includes
Free shipping

Monthly Frequency

One Time Payment

Free shipping

Monthly Frequency
One Time Payment
Gift Membership to a Palate Pleasing Wine Club with Award Winning Wines from Sonoma County
Additional Monthly Wine Club Subscriber Benefits
Wine Club Subscriber Benefits

California Wine Club Events

Enjoy artisan family wines only available to Inner Circle members, sent twice a year in the Spring and Fall. Our award-winning Pinot Noir is extremely limited, but as an Inner Circle member, there will always be an allocation for you.

Our wine club members receive FREE ground shipping on orders of six bottles or more. This applies to all orders, even those outside your twice-yearly allocation. And, if you can't wait to enjoy our wine, we offer 50% off on second day air shipments for our wine club members.

Club Members Harvest Party

Meet other club members and make new friends

We'll open the doors of our home to provide you with intimate special events and complimentary wine tastings in Sonoma County, California. Enjoy personalized experiences like behind-the-scenes tours with our wonderful team, coveted library tastings of our most limited wines, and even private barrel tastings at the winery.

Get invitations to our exclusive Harvest Parties with live music, a delicious sit-down meal, and rare library wines.

Wine Club Gathering

Intimate wine tasting for club members

Host a private party to share your passion for Pinot Noir. We invite our Inner Circle Wine Club members to host Vintner Fellowship Tastings. We show up with the wine and pour for your family and friends in the comfort of your home.

Don't give up on the Inner Circle just because Sonoma seems far away. If you're looking for wine clubs near you, there's nothing closer than home. We value our Inner Circle members, and we'll bring your favorite wine tasting experience straight to you.
Ready to Gift Membership to our Inner Circle Wine Club?
Join today at no cost! There is no fee for wine club membership. Not convinced yet? View more of our benefits below!
VISIT RENOWNED WINE REGIONS

A wine club that takes you to new places

If you love travel as much as you love award-winning wine, the Inner Circle wine club membership is one of the best wine clubs to join. Each year, we travel to idyllic locals to enjoy the best wine and culinary experiences the world has to offer. Dine, dive, kayak, cruise, sail, hike, and ENJOY.

Some of our past trips include food and wine adventures in Kenya, South Africa, Italy, Cuba, and Honduras, and stays in the Virgin Islands, the Bahamas, Lake Tahoe, Tomales Bay, and the Ahwahnee Hotel in Yosemite National Park.

GIVE BACK TO WHAT MATTERS

Building communities through wine

Community is everything to us. Halleck Vineyard has raised over $750,000 for organizations like Josh Groban's Find Your Light Foundation, Project CURE, World Pediatric, Boys Hope Girls Hope, Cheetah Conservation Fund, and Sebastopol Center for the Arts.

When you join our Inner Circle, we'll work with you to support your favorite charity. Working with Josh Groban, we've contributed over $350,000 for the Find Your Light Foundation alone!

It really DOES take a village - let's do this together.

GIFT A MEMBERSHIP TODAY

More benefits, great value

Our Inner Circle member receive monthly shipment frequency of our handcrafted Pinot Noir red wines, Sauvignon Blanc, Chardonnay, and Dry Gewurztraminer white wines, and our Dry White Zinfandel rosé wine.

Taste exceptional California wine from Sebastopol, The Russian River Valley, the Sonoma Coast, abd Sonoma Mountain. Your wine club subscriptions entitles you to join us for estate vineyard wine tasting, wine tours, vintner dinners, and a complimentary stay at our wine lodge.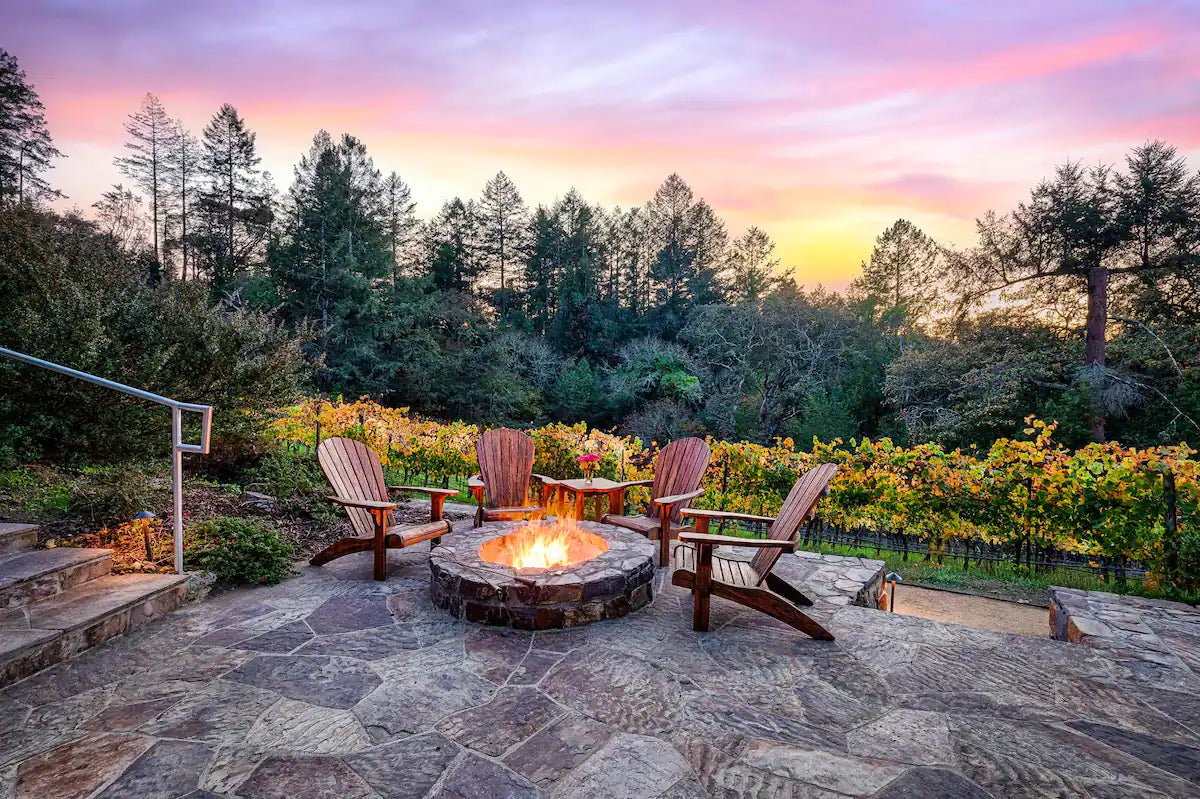 Complimentary Wine Lodge Stay Included with Membership
Club membership includes a stay in our private, newly renovated wine lodge on our Sebastopol estate vineyard. Enjoy a loft bedroom, private deck with an outdoor bathtub, and your own a private sauna nestled in our estate vineyard.
Club membership includes a stay at this all-cedar cottage is nested below Halleck Vineyard, one of Sonoma County's prestigious wineries. A perfect retreat, you are centrally located for the best Sonoma has to offer:
Bodega Bay (20 mins)
Armstrong Giant Redwoods (30 mins)
Enjoy an Allocation to Premium, Rare Wines from the Russian River Valley
The best wine club deals offer so much more than wine. At Halleck Vineyard, we're about building community through wine. Seeing the smile the taste of wine can bring to someone's face. Imparting our knowledge of the winemaking craft. Sharing a sunset in a Tuscan villa, or in our own dining room.Come create shared experiences with us. When you're here, you're family.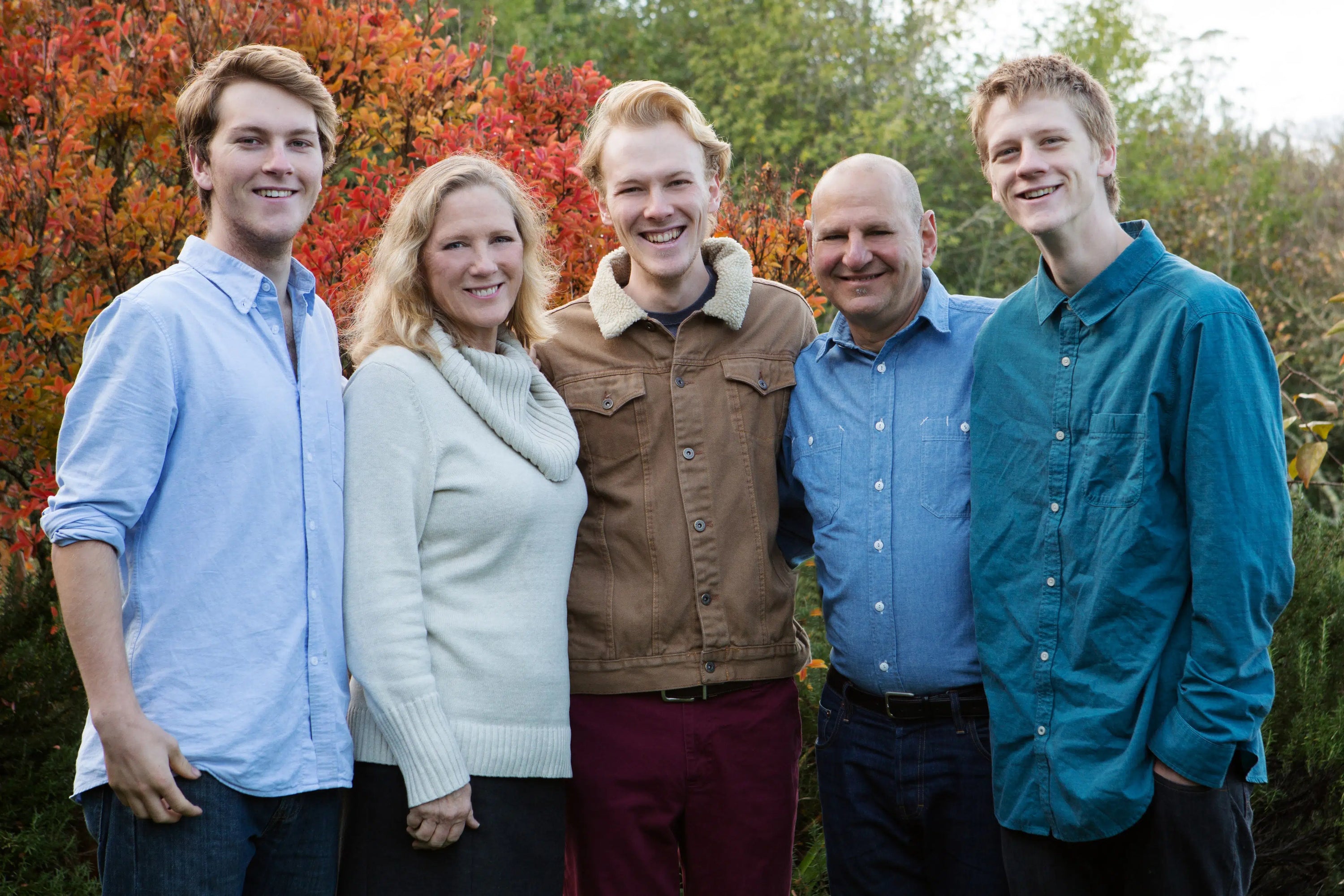 We are a community of people passionate about experiencing the best in wine and life, striving to make the world a better place.
Halleck Vineyard provides our wine club members the very best prices and first access to our favorite rare bottles, made just for you. Whether you're a newbie to the world of wines, or a seasoned viticulture veteran, we welcome you into our family of friends.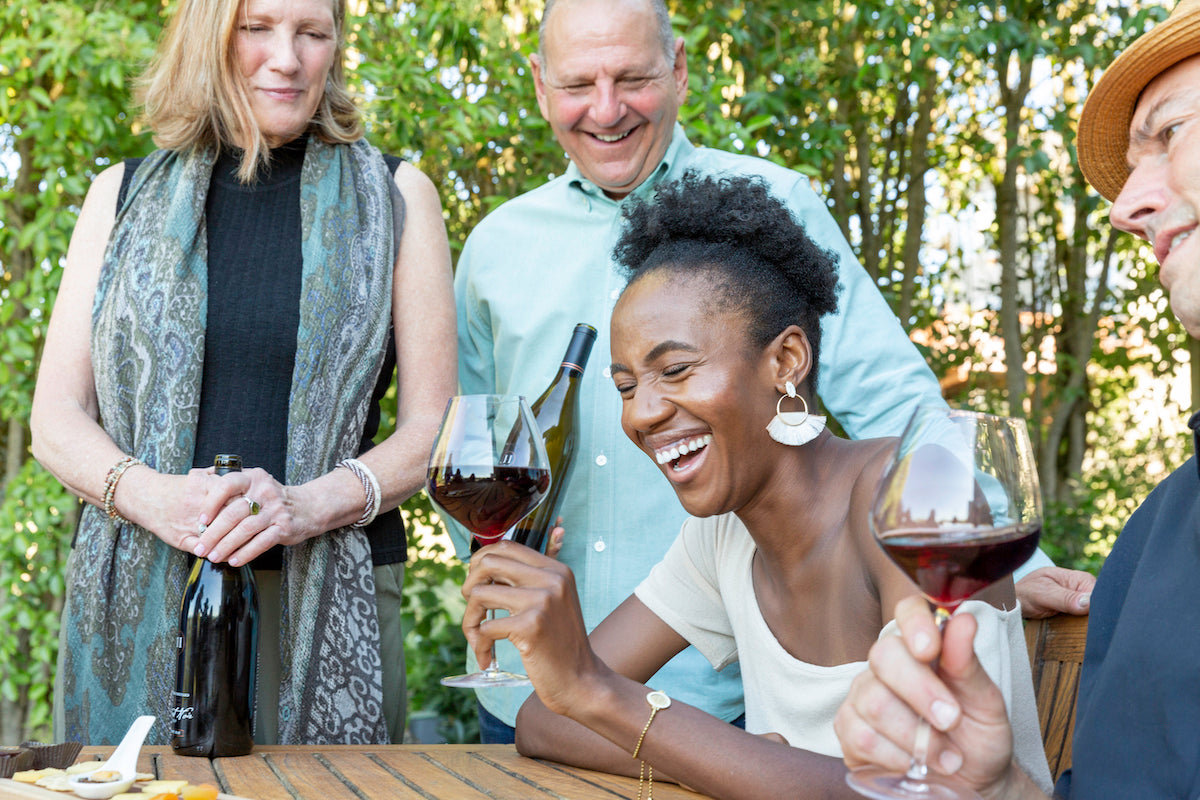 Club Membership Includes Complimentary Wine Tastings at Our Estate Vineyard
Did we pop up in your "wine clubs near me" search? Wine club membership includes 4 free ticket to come to our estate for a wine tasting in Sonoma County at our Halleck Vineyard family estate. Come prepared to have a good time - and please, bring your dog!
If you're a little further afield, you can gift your wine tasting tickets to a friend or try our Virtual Tasting Salon from the comfort of your home.
You'll fall in love with our artisan wines, and we hope you fall in love with our community too. Once you do, the Inner Circle is free to join, and the rewards are endless.
Can I personalize my wine club shipment?

No. We select 2-bottle club shipments for you. But you are assured of receiving at least one bottle of each of our premium, award-winning wines over the course of your annual subscription.
The estate grown pinot noir is limited. Will I always have an allocation?

Two-bottle per month wine club members receive at least one bottle of our limited release Estate Grown Pinot Noir, which means you have access to our most exclusive, single vineyard wine. Club members can also purchase single bottles of any of our wines online. Nonmembers can only purchase in increments of 3 bottles, 6 bottles, or 12 bottles.
Is there free shipping for wine club members?

Yes. The cost of shipping is included for each of 12 2-bottle shipments you'll receive as part of your wine club membership. In addition to your wine club shipments, members receive free ground shipping on any order of 6 bottles or more and 50% off 2nd day air wine shipments.
Are there complimentary wine tastings at Halleck Vineyard?

As a two-bottle wine club member, you and a guest are always welcome to attend a complimentary Estate Vineyard Wine Tasting. You also receive 4 complimentary tastings to share with your friends and family. You do not need to accompany them when they attend a tasting. And as our way of saying thank for helping us build our community, you'll receive a $25 gift card for each individual you invite who becomes a wine club member.
Can I stay at Halleck Vineyard?

Yes. Your 2-bottle wine club membership includes one complimentary night in our wine lodge, a private retreat with a deck overlooking the Russian River Valley, a private sauna, and an outdoor bathtub.
Will Halleck Vineyard host a wine tasting at my home?

As a wine club members, you can help us grow our community by co-hosting a wine tasting anywhere in the US at your home or club. We provide the award winning Pinot Noirs and white wines and sommelier, you provide the food pairings and invite the guests.
What sort of special events or tours do wine club members enjoy?

Enjoy early access and preferential pricing on invitation only dinners, special events, and wine tours to far away places like Africa, Europe, and Turkey. Join us at special engagements, concerts and parties with other wine enthusiasts at Halleck Vineyard.
Inner Circle wine club membership travel itineraries.

Past trips have included Cuba, Italy, Honduras, Kenya, South Africa, Yosemite National Park, Lake Tahoe, Hawaii, Sun Valley, Virgin Islands, the Caribbean.

Club members enjoy our the best wines, amazing food, great company, and cornerstone life experiences.

Hiking, diving, kayaking, cruising, sailing and, of course, dining with the finest artisan wines.
Opportunities to give back and be of service.

We are interested in supporting our wine club members' most cherished philanthropic causes.

For Inner Circle Wine Club members, we'll work with you to create an auction lot to benefit your favorite charity.
Ready to Become a Wine Club Member?
Join the community and enjoy exclusive wine club member exclusive benefits.