Skip to product information
African Safari: Wine & Wildlife Expedition
LUXURY SMALL GROUP WINE TOUR
African Safari: Wine & Wildlife Expedition
Regular price

$6,499.00
Unit price

per
Couldn't load pickup availability.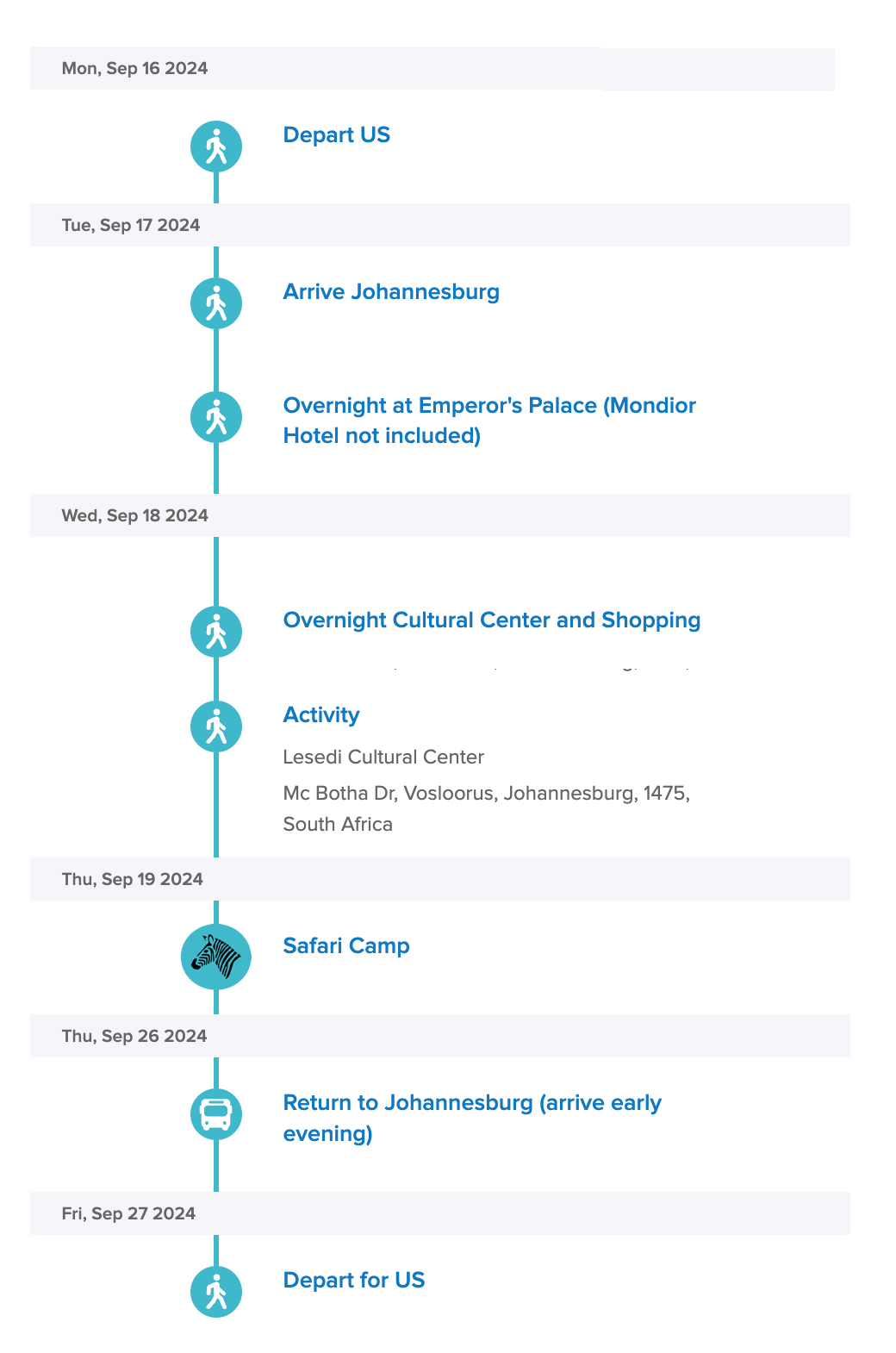 Sonoma Winemaker's African Adventure
Join Sonoma vintner Jennifer Halleck on an unforgettable journey to Africa, where you will explore the wonders of this vibrant continent and share your passion for wine with fellow enthusiasts.
This exclusive trip goes beyond the typical travel experience, allowing you to build meaningful and lasting friendships within a community of like-minded wine lovers. Enjoy Zinfandel and Zebras as you deepen your understanding of wine as you embark on exciting adventures, all while savoring the award-winning Pinot Noir from Halleck Vineyard that Jennifer brings along for all to enjoy.
Africa becomes the backdrop for unforgettable memories and shared experiences – led by African specialist and wildlife photographer Kevin Dooley – creating a bond that extends beyond the trip itself.
Jennifer Halleck, vintner of Halleck Vineyard, is renowned for her expertise in crafting exquisite Sonoma County Pinot Noir. Alongside her partner, Ross Halleck, she is dedicated to Building Community Through Wine.
At the heart of Halleck Vineyard lies the Inner Circle, a cherished group of Pinot Noir enthusiasts. As part of this vibrant community, Jennifer and Ross actively engage with their Inner Circle across the country, hosting exclusive Vintner Fellowship Tastings and Dinners at their homes, country clubs, and charitable events.
Taking their commitment to connection even further, they embark on global adventures, including captivating destinations like Africa, Cuba, Honduras, and Italy. Throughout these journeys, the Halleck Vineyard's award-winning Pinot Noirs, White and Rosé wines accompany them, ensuring that every moment is enhanced by the shared enjoyment of exceptional wine.
Don't miss this extraordinary opportunity to immerse yourself in the beauty of Africa, deepen your love for wine, and forge lasting connections with fellow wine enthusiasts. Join Jennifer Halleck and discover a world where wine, friendship, and exploration intertwine in unforgettable ways.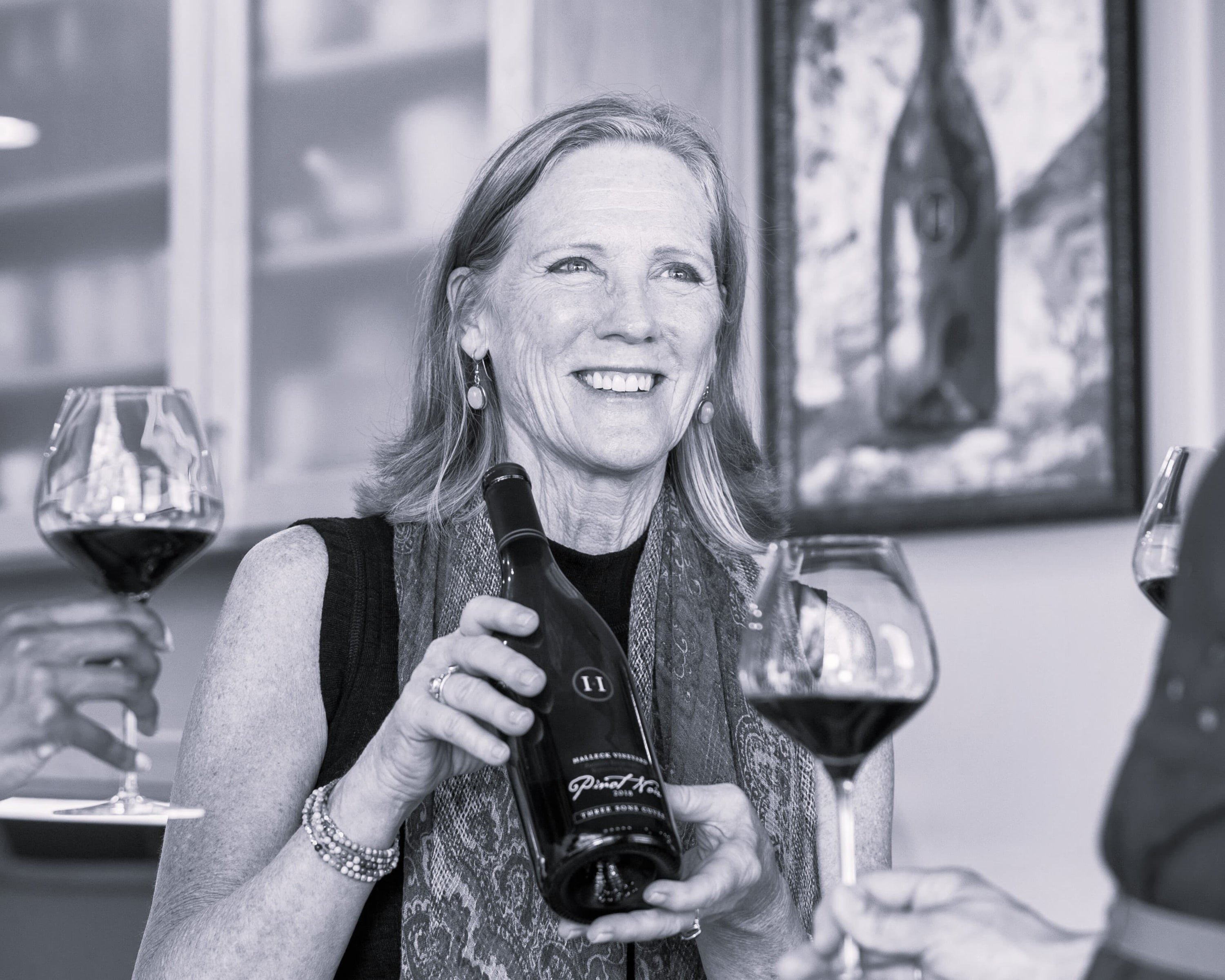 Jennifer Halleck, Vintner & Wildlife Enthusiast
Jennifer Halleck was instrumental in bringing Halleck Vineyard to life. While their first son, Connor, was an infant, Jennifer researched rootstocks at local nurseries. Stumbling upon a single line entry in the yellow pages, she met John Caldwell, who set the cornerstone for Halleck Vineyard's success. He introduced Jennifer to the Dijon clones. During the 1992 Napa Valley Wine Auction, Ross and Jennifer tasted barrel samples of Pinot Noir from Saintsbury to discover the Dijon clones 667, 777, and 115. These were purchased from John.
With the vineyard and three children underway, Jennifer delved into the wine world, which quickly became a passion. Working in the cellar at Tandem Winery with Greg Lafollette, she then moved into the tasting room at J Vineyards and Winery, followed by a job in sales representing Kosta Brown. All her experience, with her love of agriculture, confirmed that producing Halleck Vineyard wines was her calling.
She now wears many hats, among them sourcing vineyards, wine production, hosting charity events, mounds of emails and, of course, creating many great wines.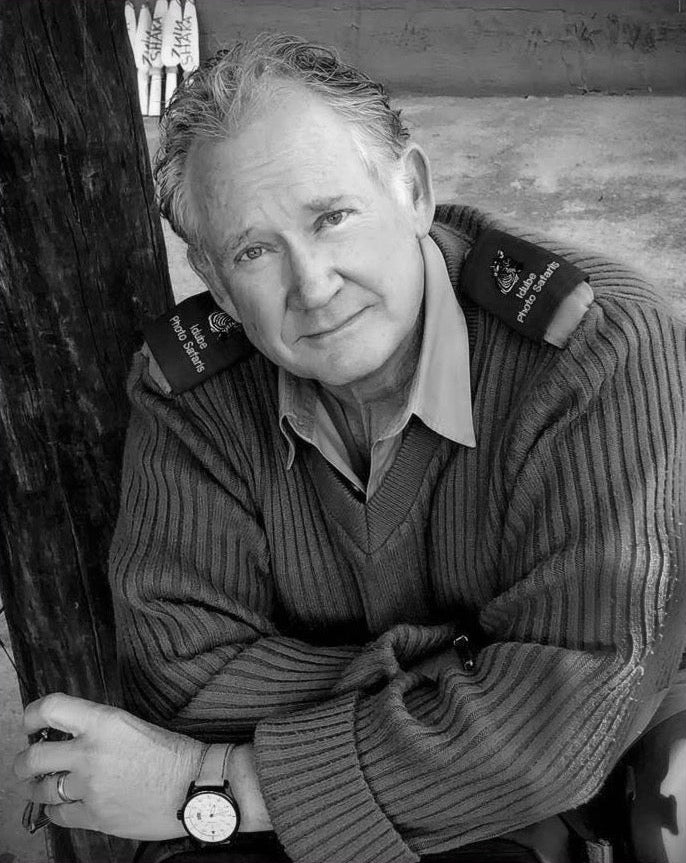 Kevin Dooley, Expedition Leader
Kevin Dooley is an award-winning wildlife and portrait/wedding photographer who grew up in Placitas, New Mexico. At the age of 18 he enlisted in the US Navy and served on an Aircraft carrier. During the 37 years the Studio has been in operation, it has received numerous awards. His passion for wildlife photography and Africa. Kevin is a certified FGASA (Field Guide Association of South Africa), wildlife guide and takes guests worldwide on amazing photographic and sightseeing Safaris in Africa.
African Safari Lodge Accommodations
Set within a riverine canopy surrounded by an impressive diversity of fauna and flora, This Safari offers guests beautifully appointed, tented suites.
Besides enjoying all the comforts of modern living in the heart of the untamed bushveld, our highly skilled rangers share their extended knowledge with guests, so they may gain an in-depth understanding of the area to add to their already exciting getaway experience.
The main camp is located between the Marico River and a small tributary of the Marico. The Lodge has a welcoming open-plan lounge, dining area, and reception as an African bushveld oasis that offers exciting game drives as a compliment. The attractive bar and pool area are also ideal for relaxation, and the entire Lodge welcomes families.
The Lodge has been carefully constructed to blend into its surroundings, using wood and thatched roofs. A traditional lapa falls within a glade of natural riverine forest to offer panoramic views. Besides lush views of the gully and river to the north, guests are delighted by our staff's warm hospitality and personal care.
Every meal is prepared with special care, giving extra attention to diet requests.  An inviting main camp area that offers guests an open-plan lounge, dining, pool, and bar area to relax in after a day of game viewing
The accommodation in Madikwe comprises 12 x Tented Suites that boast a solid Afro-Asian safari ambiance and viewing decks overlooking the Marico River. These spacious tents offer every comfort and luxury with features including air-conditioning, hairdryer, and 220AC power.
Amenities:
Air Conditioning
Bath
Coffee & Tea Station
Hair Dryer
Patio
Safe
Shower
Deck
Heater
Small refrigerator
Traditional African Arts and Crafts
Cambanos and Son Agencies is a small, family-owned specialty store in Johannesburg town center opened by Jean and Dennis Cambanos in 1982. They offered customers something extra, personal service, and the pledge that they would always make sure the customer was happy.
The business is now one of the biggest in South Africa, supplying the world with African curios. But the pledge remains the same "Make sure the customer is happy" and hope they eventually become friends. The business is still run by the family today; Gerry Cambanos is only a phone call away if you require a piece of Africa in your home.
BUILDING COMMUNITY THROUGH WINE
Vineyard Community

We invite you into our community of fine wine lovers. As vintners, we hope to make the world better by sharing our wines and using this platform to support noble causes across the planet. 

Visit our Sonoma Winery

We hope to foster a personal connection with other epicureans who enjoy Sonoma wines. Hence we invite people to our home, travel to meet them, share meals, and invite them on trips around the world.

Environmental Stewardship

Farming grapes is as much art as science. Our role is to sustainably shepherd our grapes to their greatest potential using guidance and inspiration from mother earth.